Our Story

On Day One, ten years ago, we literally had one single client who paid Hanny $5 for a running lesson in a park in Hobart's CBD. Hanny had tapped her on the shoulder earlier in the day as she was jogging along a trail to ask her if she would like to join her new coaching groups that she had called, Find Your Feet.
Find Your Feet Founder Hanny Allston, has a history as an elite athlete, winning the World Orienteering Championships in 2006, and then making a move into the elite worlds of marathon running, trail running and more recently, the ultra distances.
Having seen the support elite athletes can get, and having worked within the high-performance industry at the Australian Institute of Sport in 2011 pre-London Olympics, Hanny began to feel increasingly frustrated at the trapped elite knowledge and more limited support for recreational athletes.
Since then Hanny joined with her husband as co-directors and watched as Find Your Feet has grown organically. First from Hanny's sole trader coaching service, then into a nationally recognized trail running coaching and tour business and award-winning retail store.
Hanny and Graham began retail operations out of the study of their Canberra home, before selling the house and relocating to Tasmania in 2014 to launch their first retail store in Hobart. "We funded this from the proceeds of selling our precious first home that we had fondly nicknamed, 'Base Camp'."
18-months later and they were expanding 10x into a HUGE premises. "We stretched, tugged and clawed our way into that store, and then worked intensely with a growing team to make the magic happen for our customers." What may have seemed like an insane risk at the time, catalysed the business to continue growing exponentially. 
"We did not set out to run a business. We grew within our means, fuelled by an absolute belief in what we wanted to offer our community. We also saw Hobart as the Chamonix of Tasmania, a recreational paradise of Australia, and wanted to showcase this to the world."
In 2017 Hanny launched the Find Your Feet Podcast as a platform to share the incredible stories of people she was meeting through the business. Their words, along with her own expertise across health, nutrition and running, guides educational and inspiring conversations on the podcast  - which to date has had over 110,000 listens.
The Find Your Feet Tours are run (ha) by Hanny and Graham throughout the year. They are trail-running holidays in Tasmania and overseas which facilitate a plethora of runners from all different ages and experience levels to explore wild parts of the world through trail running. Whilst also receiving valuable education from Hanny about trail running techniques and enjoying the culture and heritage of every area they travel in. 
"We pride ourselves on our activity in the Tasmanian and greater Australian outdoor community. Stemming from small adult running classes in Hobart in 2009, we grew to include trail running camps and tours, partnering with Australia's largest trail running event to become the official coaching provider in 2012-2015."
"We truly, in our hearts, believe that whilst we feel like we are only just starting, we are already so proud of just how far we have come since Day One. Most importantly, we have maintained our own husband-wife relationship and outdoor lifestyle through all of this which fuels our creative ideas, connection to the community and belief in ourselves."
Our Motto is:
Be wilder, play wilder and perform wilder
About Us
We are a multi-faceted and independent Tasmanian company devoted to providing exceptional retail, tourism & educational experiences to empower our community to find their feet. We love and respect the outdoors, and are constantly striving towards assisting others to find their wildest self. We have a knowledgeable and playful team that is driven to encourage and enable others, both locally and nationally, to build and expand their sense of adventure and curiosity of the outdoors.
VISION
We empower people to find their feet, enabling them to explore themselves, their communities and the outdoors.
SERIOUSLY WILD VALUES
EMPOWER - We empower ourselves and others to be wilder, play wilder & perform wilder
EXPLORE – We explore!
ENHANCE – We strive to enhance the delivery of our products, services, experiences & education
SERVICES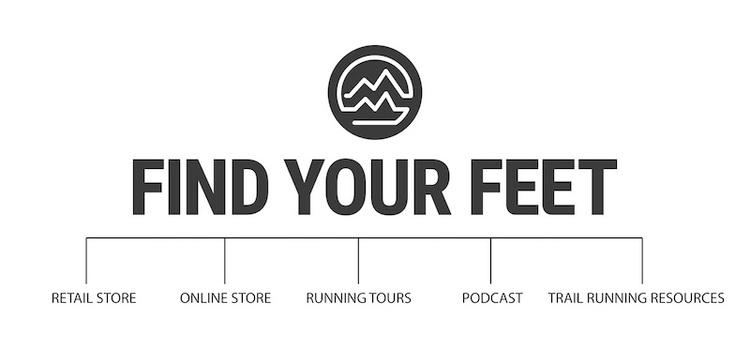 ENVIRONMENTAL STATEMENT
We believe the retail industry needs to rapidly clean up its act.  Driven by price, the industry has disregarded the natural and social economies.  Our Team believes that products need to be designed to last, constructed ethically, be purchased for a reason, and respected for their functional lifetime. At Find Your Feet we are mindful of the environment and to the people who make our products.  We endeavour to provide equipment & apparel that will embrace our adventures in five, ten or even twenty years' time.
We are proud to be named:
The 2018 Tasmanian Small & Succeeding Business Award Winner